What to expect at WiTip House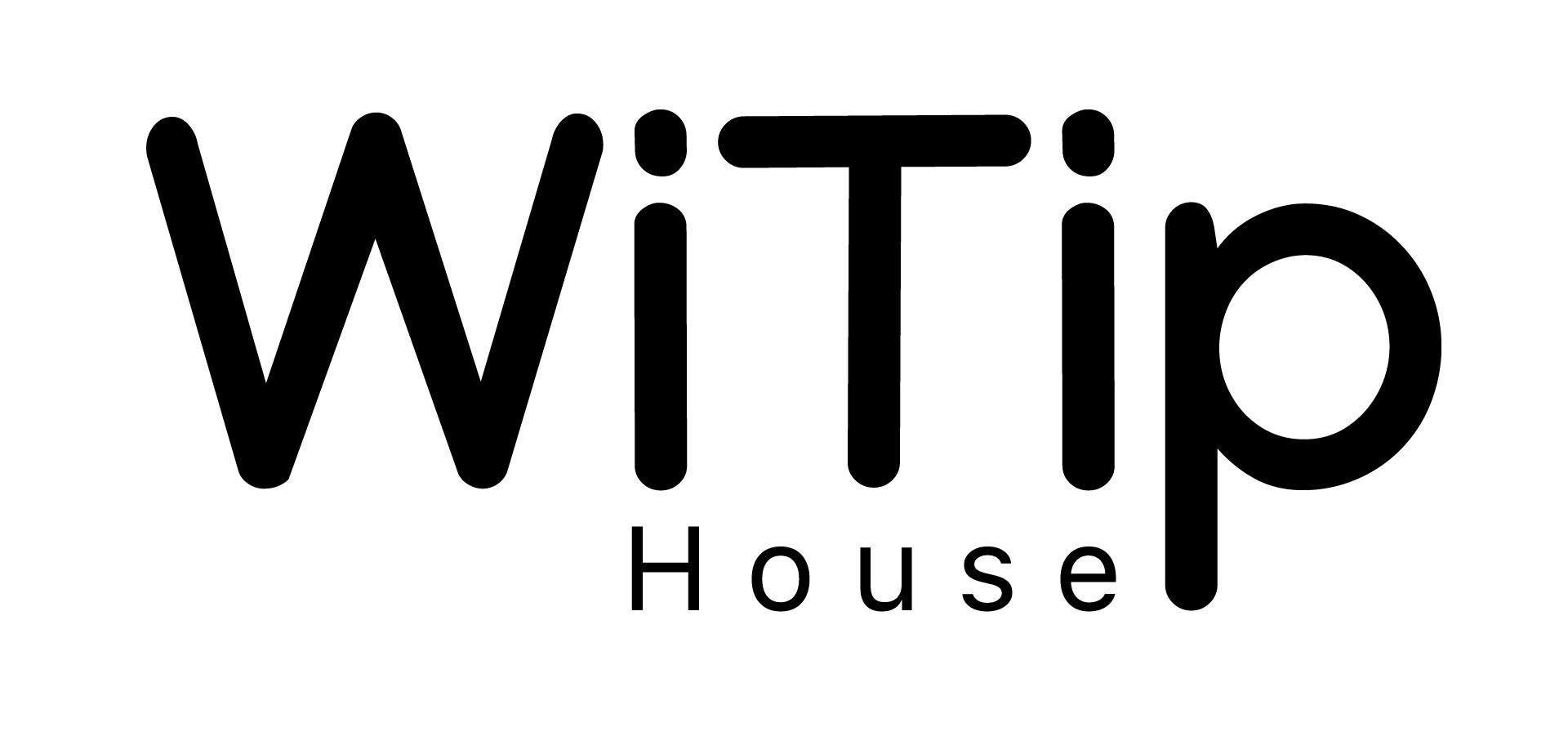 WiTip Guest House is a new students accommodation, with 10 bedrooms in the center of Las Palmas de Gran Canaria, the capital of the island of Gran Canaria (Canary Islands, Spain).
WiTip House consists of 2 flats, each one with 5 bedrooms, 1 fully equipped kitchen, a common study area and a living room with Smart TV and comfy coaches, plus a nice rooftop.
The first flat also has an indoor covered patio with artificial grass, something like a chillout area.
You will be able to see more about the bedrooms in the section about bedrooms so here we will show you more about the common areas of the house.
Study area
We have a common study room, with a large table and comfortable chairs for working.
All the bedrooms offer a table with a comfy chair as well, so students can choose between studying in the common area or in their own room.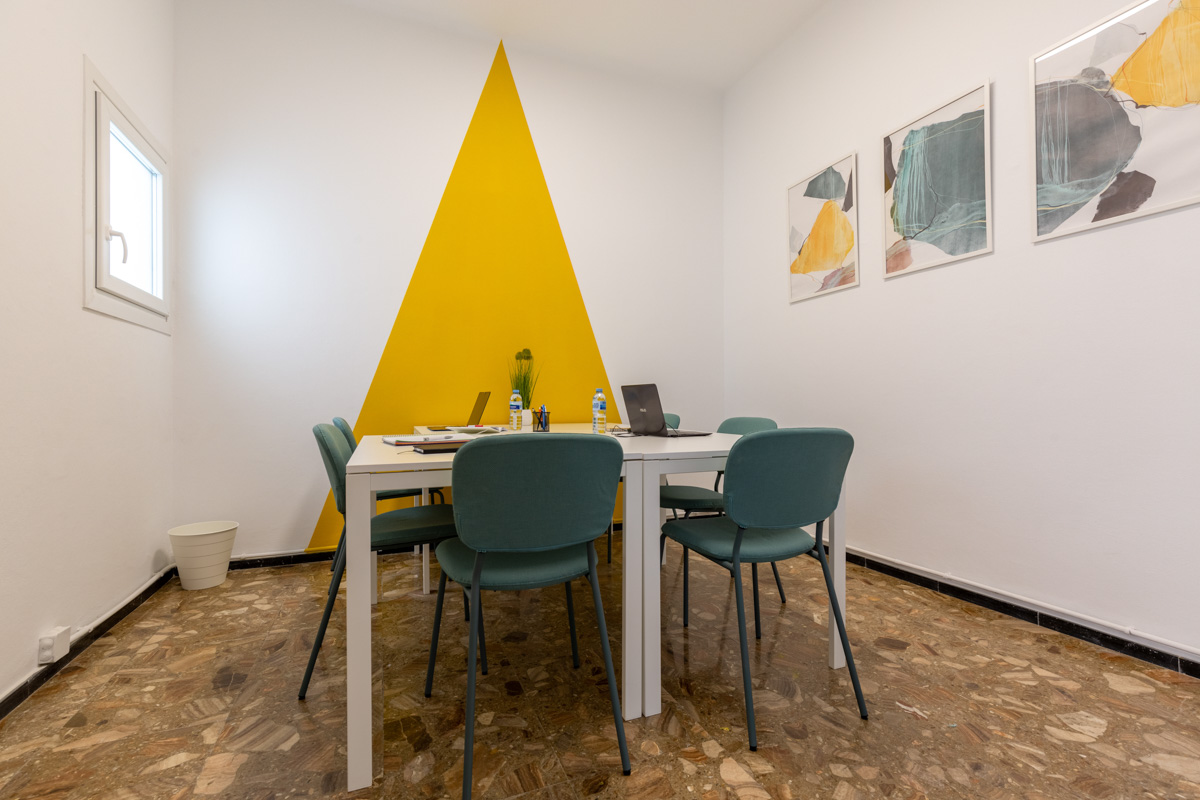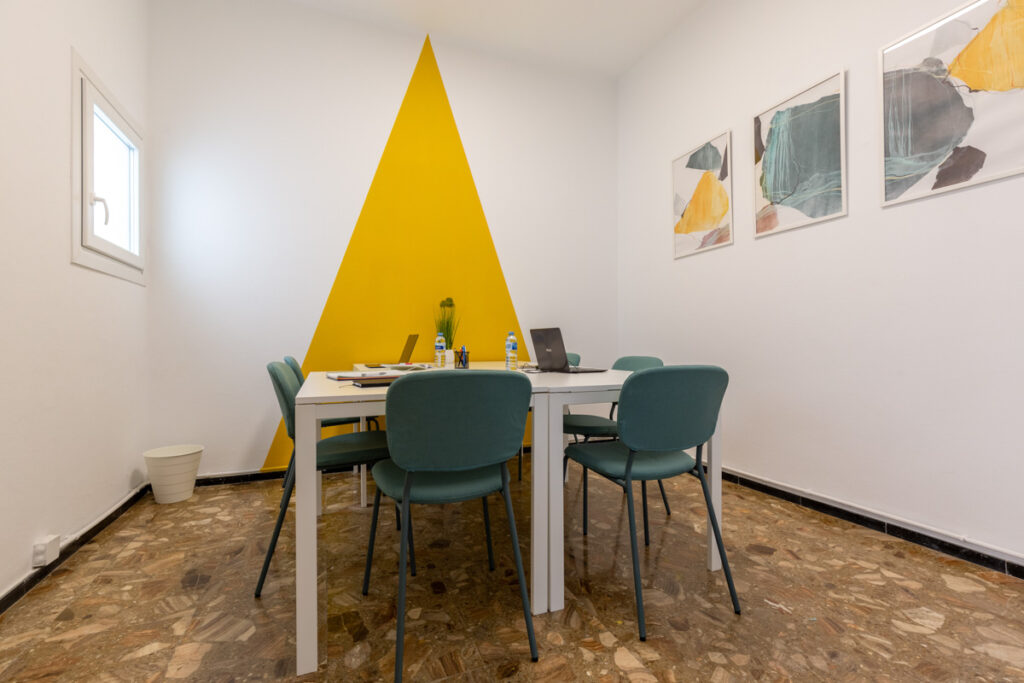 Fully equipped Kitchen
A recently renovated fully equipped kitchen will be available on each flat (for every 5 bedrooms).
All kinds of appliances will be found in the kitchens, like microwave, oven, hob, cutlery, plates, pots and pans, coffee maker, kettle…
A table and chairs for 6 people will be available in each kitchen.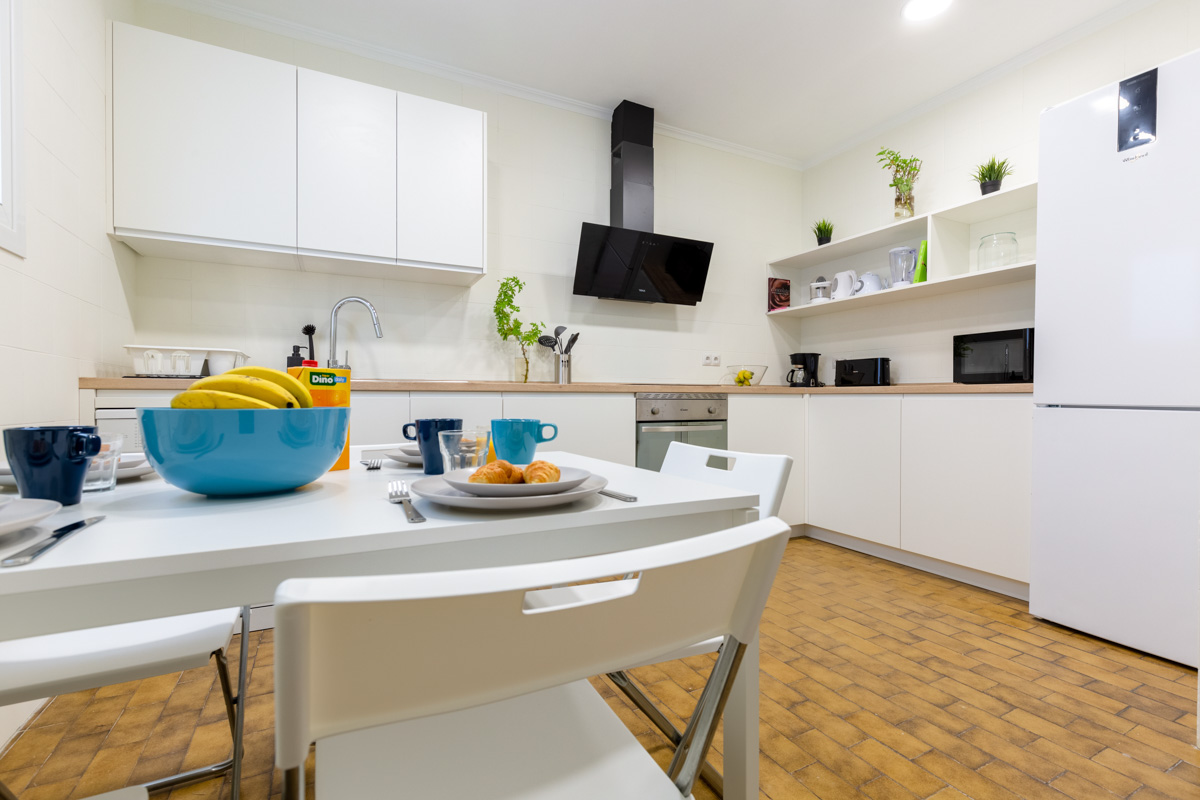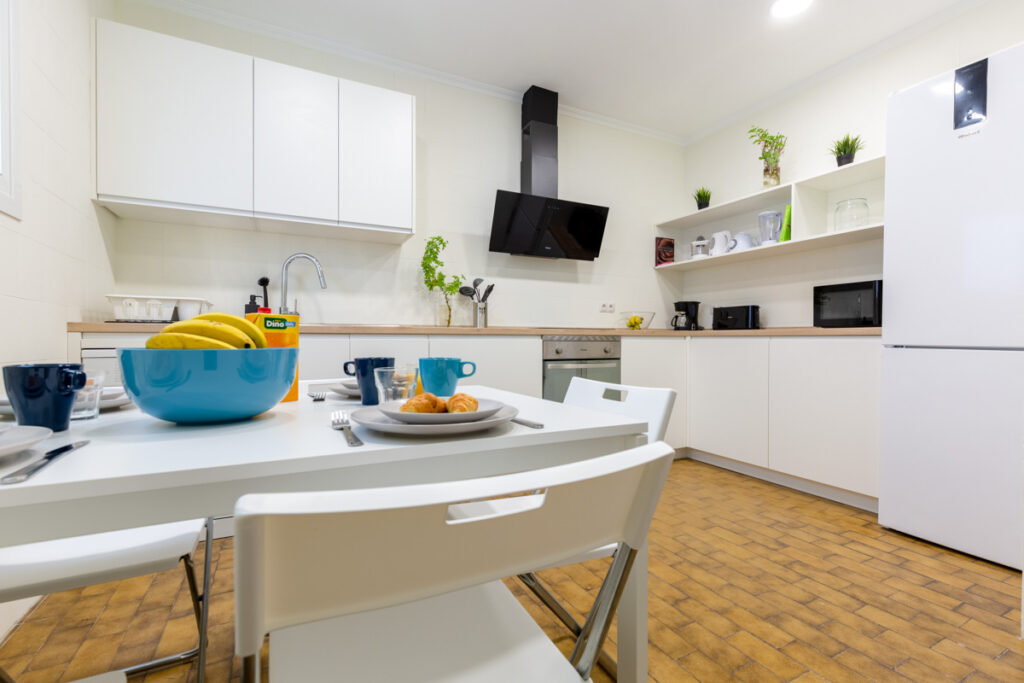 Living room
Each flat has a living room with comfy coaches and Smart TV, where guests can relax and share the space.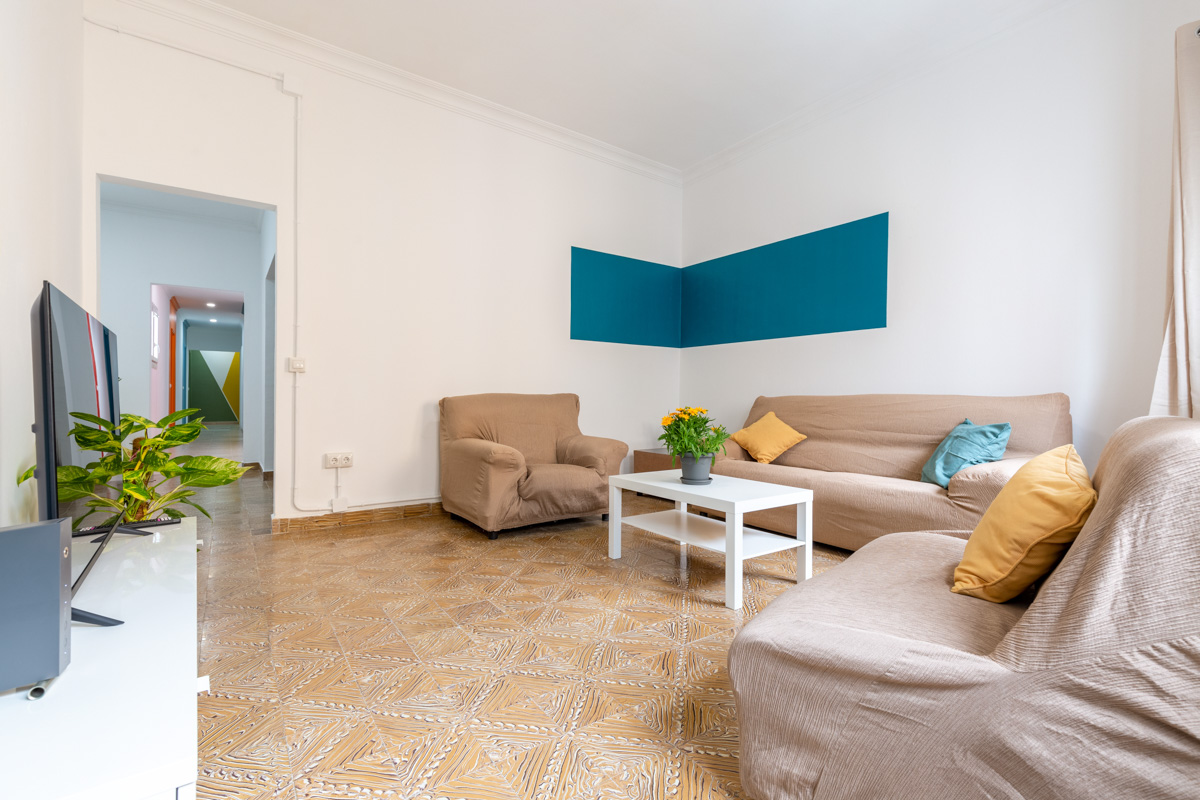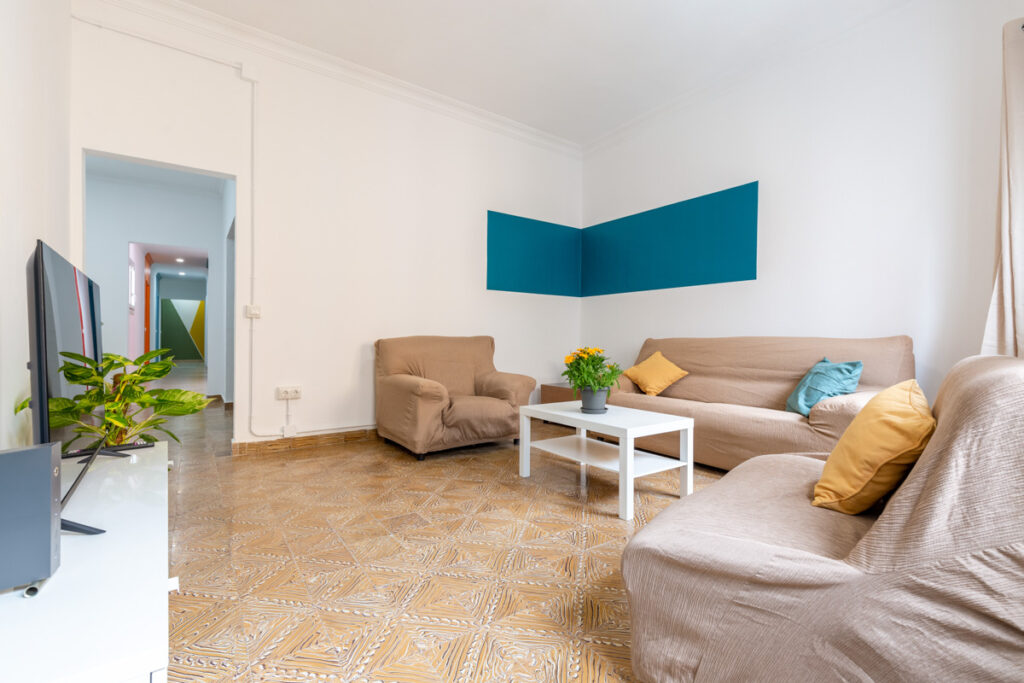 Rooftop
One of the best areas of WiTip House will be its rooftop, an outdoor space where guests will be able to have lunch, dinner and study.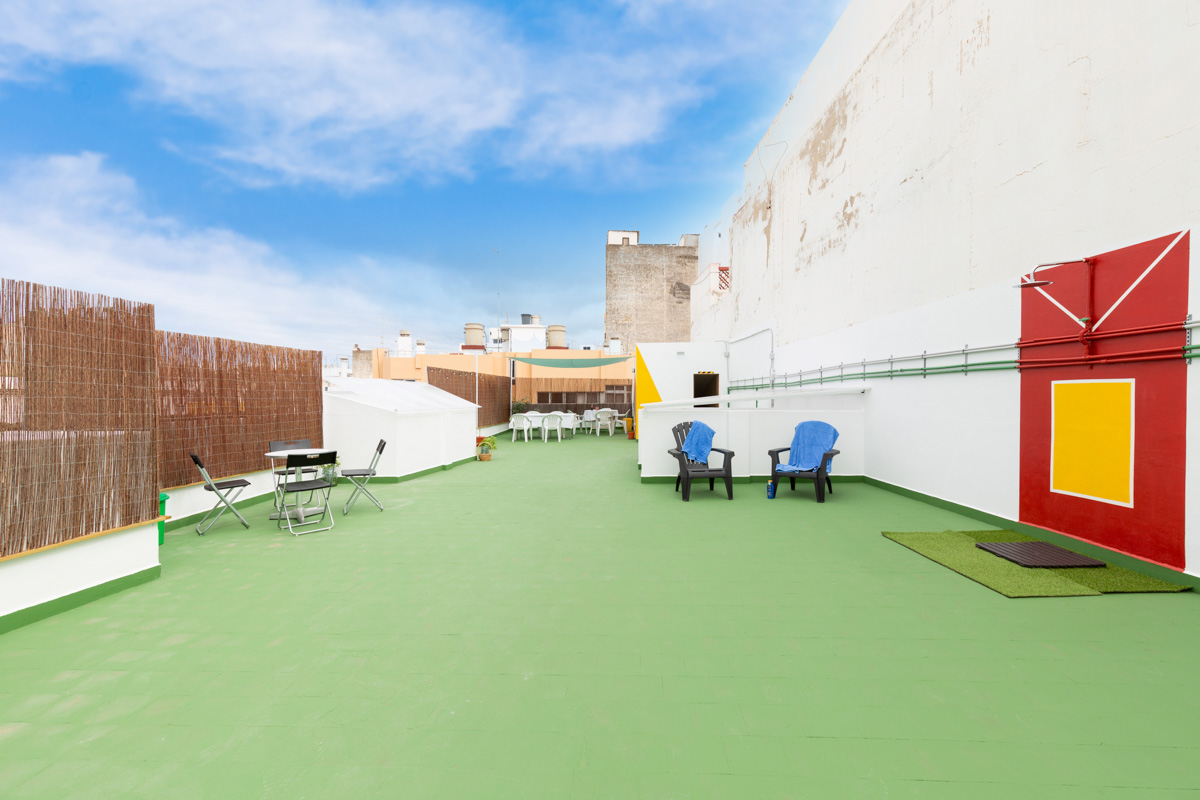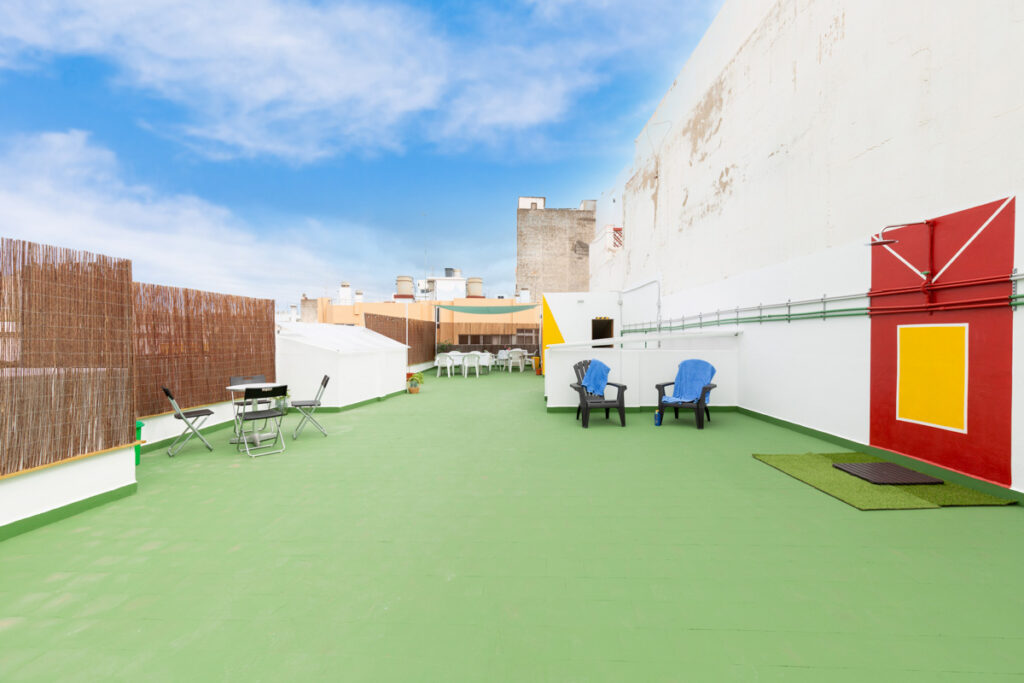 Internet everywhere
In WiTip House our guests will enjoy internet everywhere with wifi or wired connection. Every bedroom features a workspace with a desk, chair and wired internet.
On common areas you will also get high quality wifi.
Who´s managing WiTip House?
Ethel and Eduardo are the ones in charge of managing WiTip House.
We are locals, born and raised in Las Palmas, and we have lived abroad for several years.
We run different online businesses and we now want to add some value to the students community in Las Palmas with this new students house in Las Palmas.
We will do everything possible in our hands to make our guests feel like they are at their own home while they are staying with us at WiTip House.