Best Coliving in Las Palmas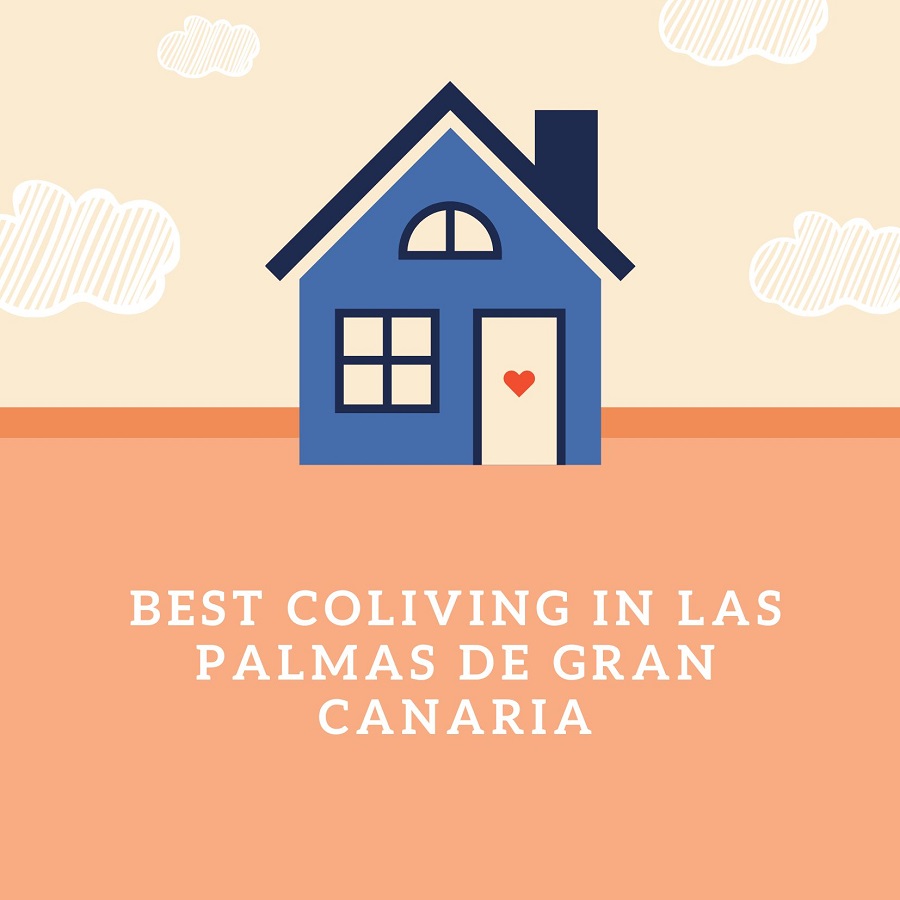 When you have a Coliving, it´s not easy to decide whether to call yourself a «coliving», a «guest house», or just a «house».
The definitions that you can find on the internet are not very clear and it´s very hard to find differences between a coliving and a guest house, and it depends where you read it, you will find different definitions.
These colivings adds to a wide offer of rental options for expats, nomads and remote workers in Las Palmas de Gran Canaria.
In this posts we want to share with you the 4 best coliving in Las Palmas.
1. Repeople
Nacho Rodríguez is one of the main actors in the «nomad/remote/expat» community in Gran Canaria.
They leave their mission very clear on their website, that you can visit here.
«Our mission is to design and build the world´s best hub for remote workers and distributed companies in the Canary Islands. During our journey we would like to generate the knowledge that allows us to replicate this positive impact in other parts of the world»
They have different coliving spaces throughout the city of Las Palmas, plus an amazing Coliving in Agaete, in the north of the island.
What do we like about Repeople?
They have several different coliving spaces and all of them are renovated, mainly in nice «old style big houses» in a quite area of the city.
2. Coliving 1907
This Coliving is located in the area of «Triana» very close to Vegueta, the old part of the city.
They have 8 rooms and lots of common areas, and the price of a single room starts at 900€ per month.
You can find more information by visiting their website here.
What do we like about Coliving 1907?
It is located on a traditional building, right at the heart of the city, very close to the commercial street of Triana and Vegueta.
3. Cooliving GC
This Coliving space is located very close to Witip House, in the center of the city.
They offer different types of bedrooms and they also have a full apartament available, plus a nice coworking space and a terrace.
You can visit their website clicking here.
What do we like about CoolivingGc?
The outdoor area and the coworking space.
4. Ecoisleta
As they say on their site, «In Ecoisleta we work to offer you a great sustainable experience, based on local products, life in our city and everything the surroundings offers us to get the most out of the Ecolife«.
Ecoisleta consists of 7 rooms, 3 bathrooms, 2 chill out terraces, located really close to Las Canteras beach.
Prices per week starts at 215€ per room, for the smaller rooms, and they have one bedroom with private bathroom that costs 299€ per week.
What do we like about Ecoisleta?
What we like the most about Ecoisleta is how they try to put an «ecologic» mindset in everything that they do, with a clear focus on trying to do the best that they can to protect the environment and the planet.
You can see more about Ecoisleta on their website here.
Conclussions
There are several other coliving spaces and guest houses in Las Palmas, but we have no doubt that these 4 that we´ve presented here are among the best coliving in Las Palmas!